DOOM PATROL: WEIGHT OF THE WORLDS #2 (Signed)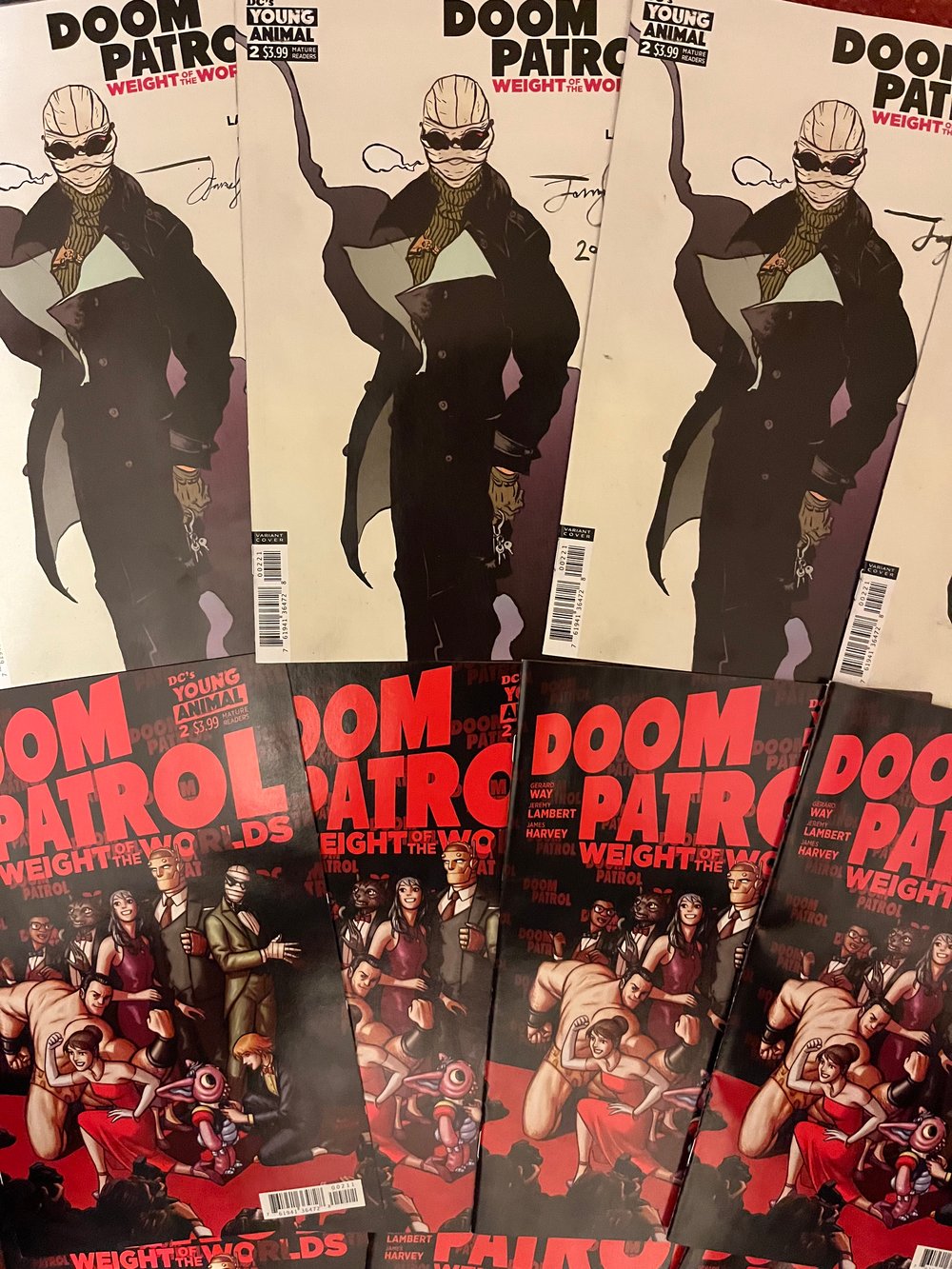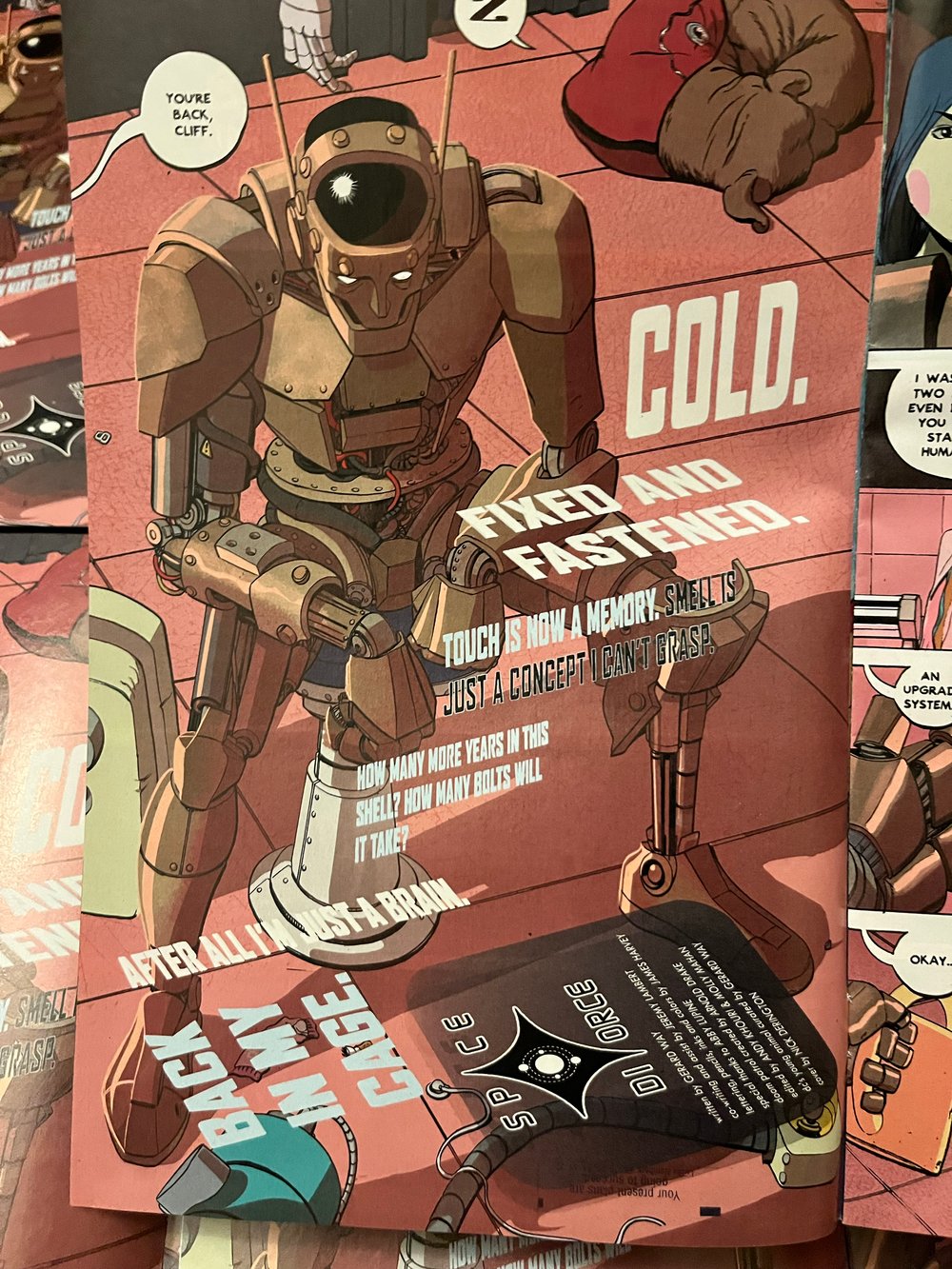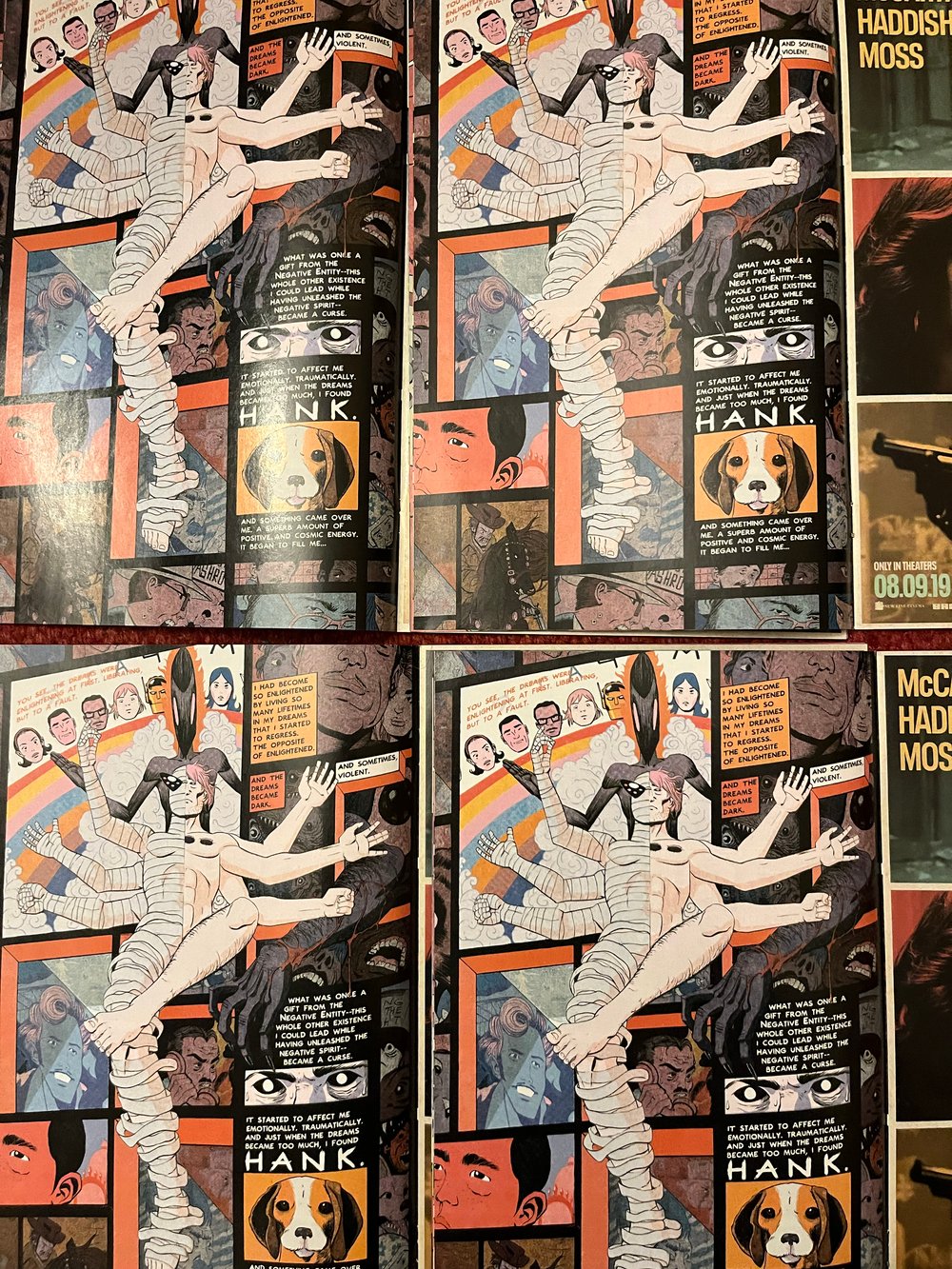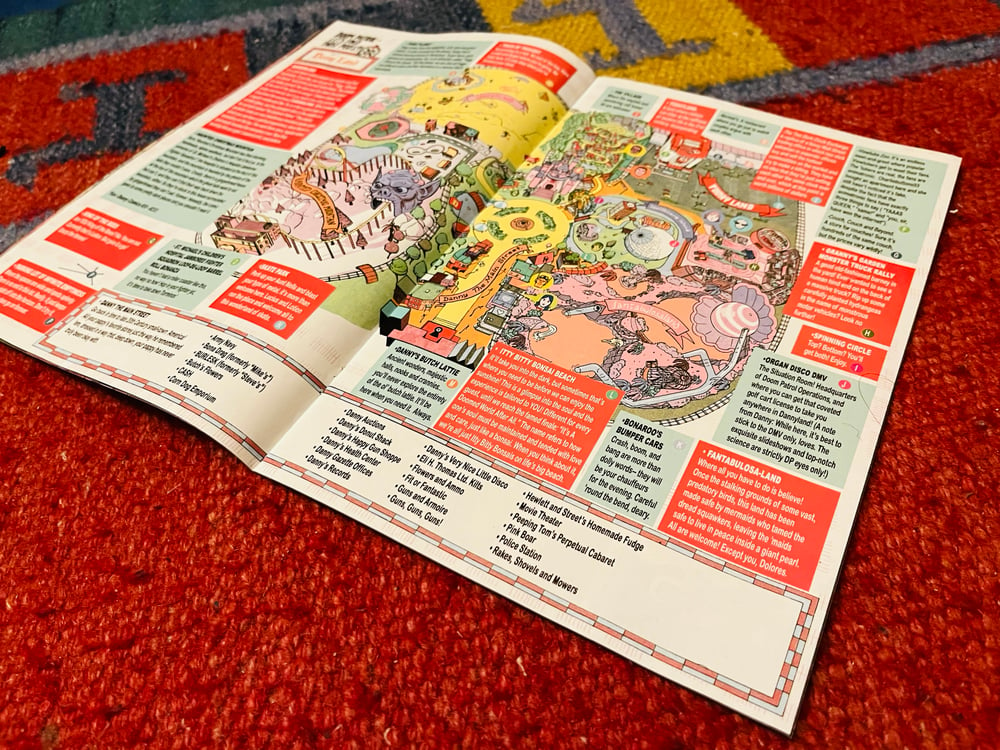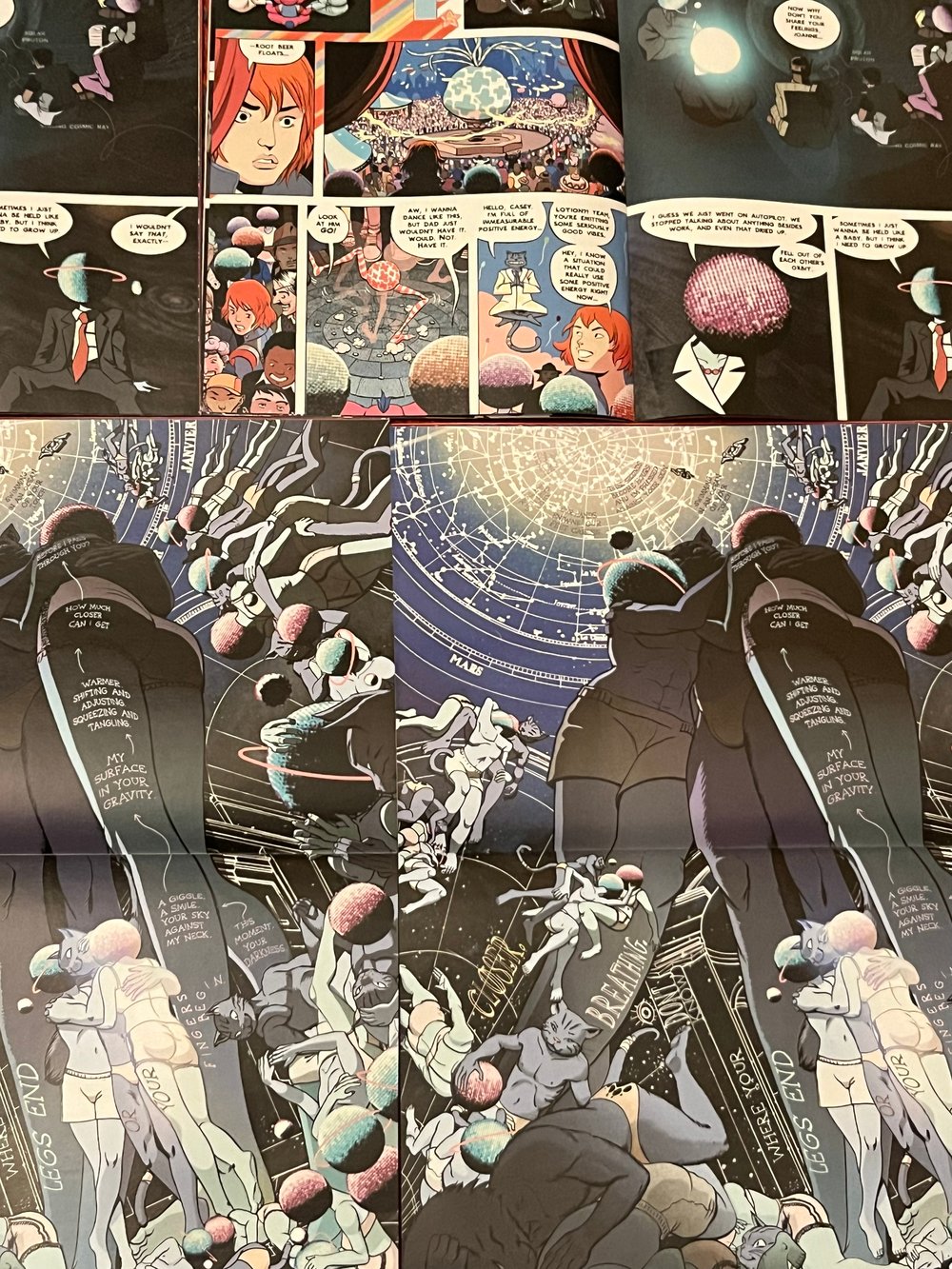 Just my signature and not the rest of the team, though they're felt in spirit. I found a copy of this in BMV Books, Toronto and I thought man, this is a cool book... Paul Pope on the cover! Nick Derington on the other cover! Gerard Way and Jeremy Lambert on the writing! Me! If you own this you own a very cool comic book, I thought... then when I got back to the UK I found a whole bunch of copies in a cupboard in my mum's house, so my good fortune is now yours.
"It is a time of great upheaval as Cliff transforms, Larry gives birth, Casey babysits-and the Doom Patrol becomes embroiled in the divorce proceedings of feuding cosmic entities.", it says here. We worked very hard on this one. I liked the poem Gerard wrote for issue one, so I pumped him to write two more for this one. I even collaborated with him on the poem where the Space Divorcees cuddle with Lotion the cat. There's also a map of Dannyland that all three of us collaborated on and which quite frankly took as much time to do as the entire rest of the issue. Good shit. And it can be yours!