DOOM PATROL: WEIGHT OF THE WORLDS #1 (Signed)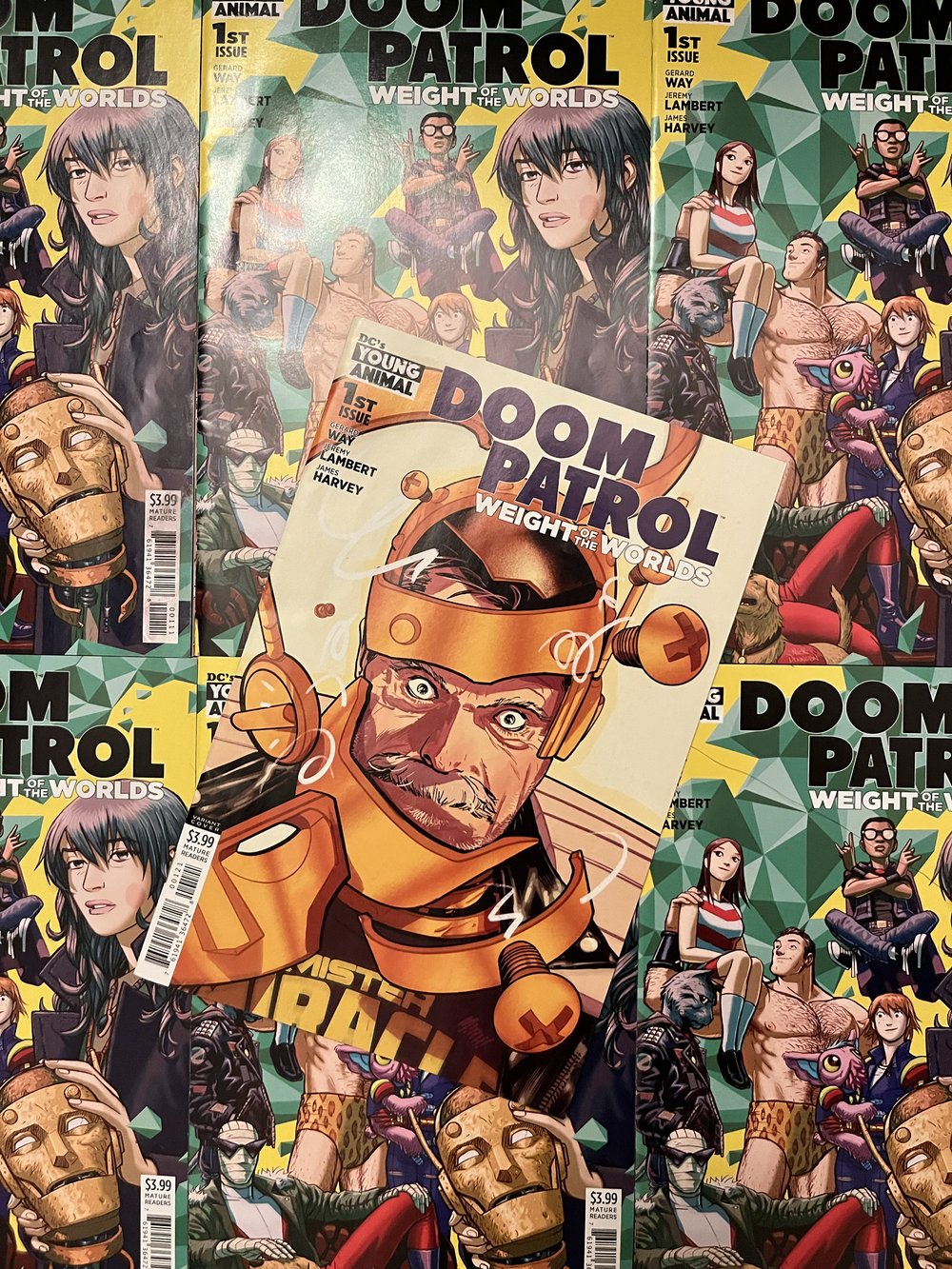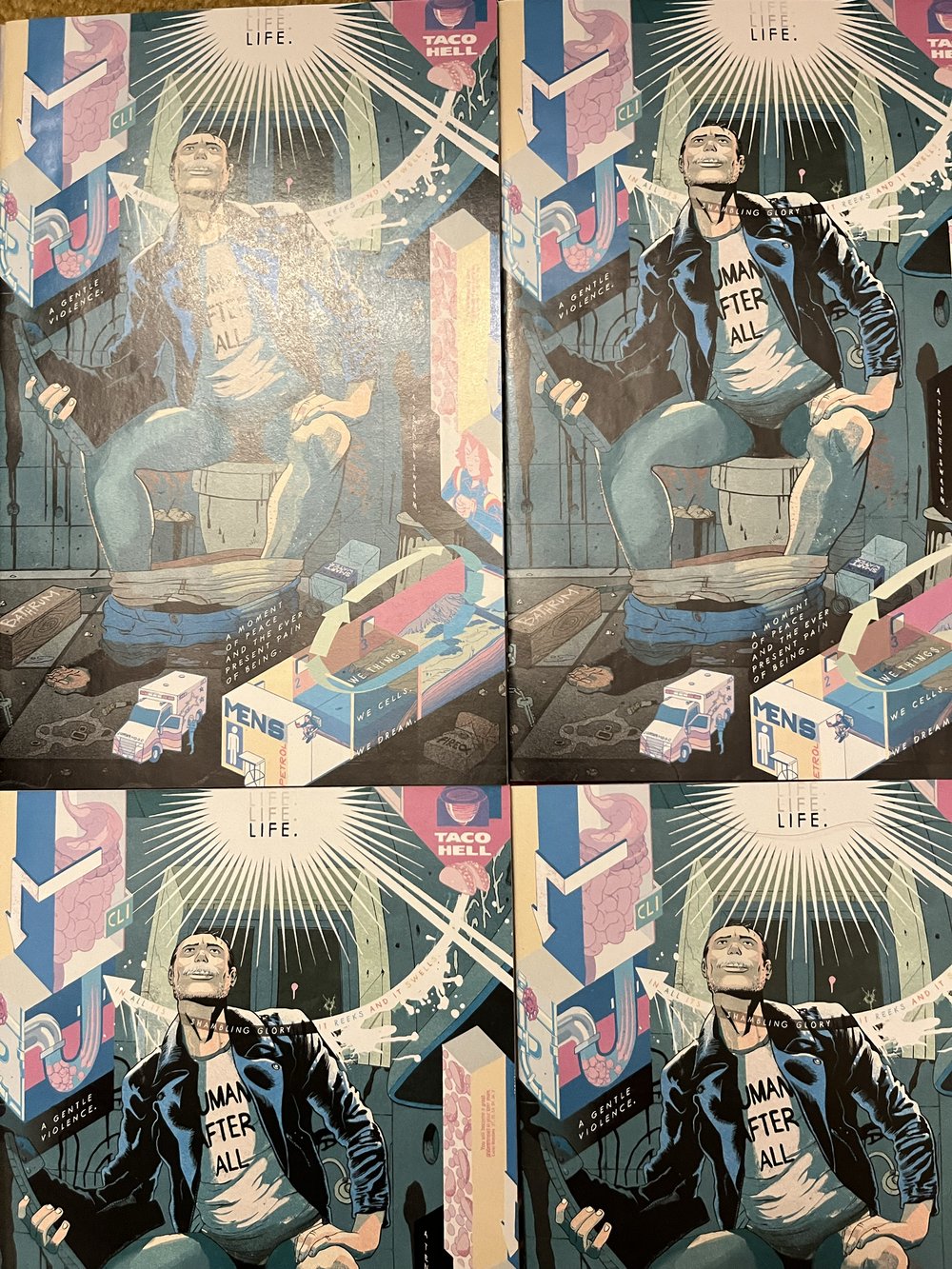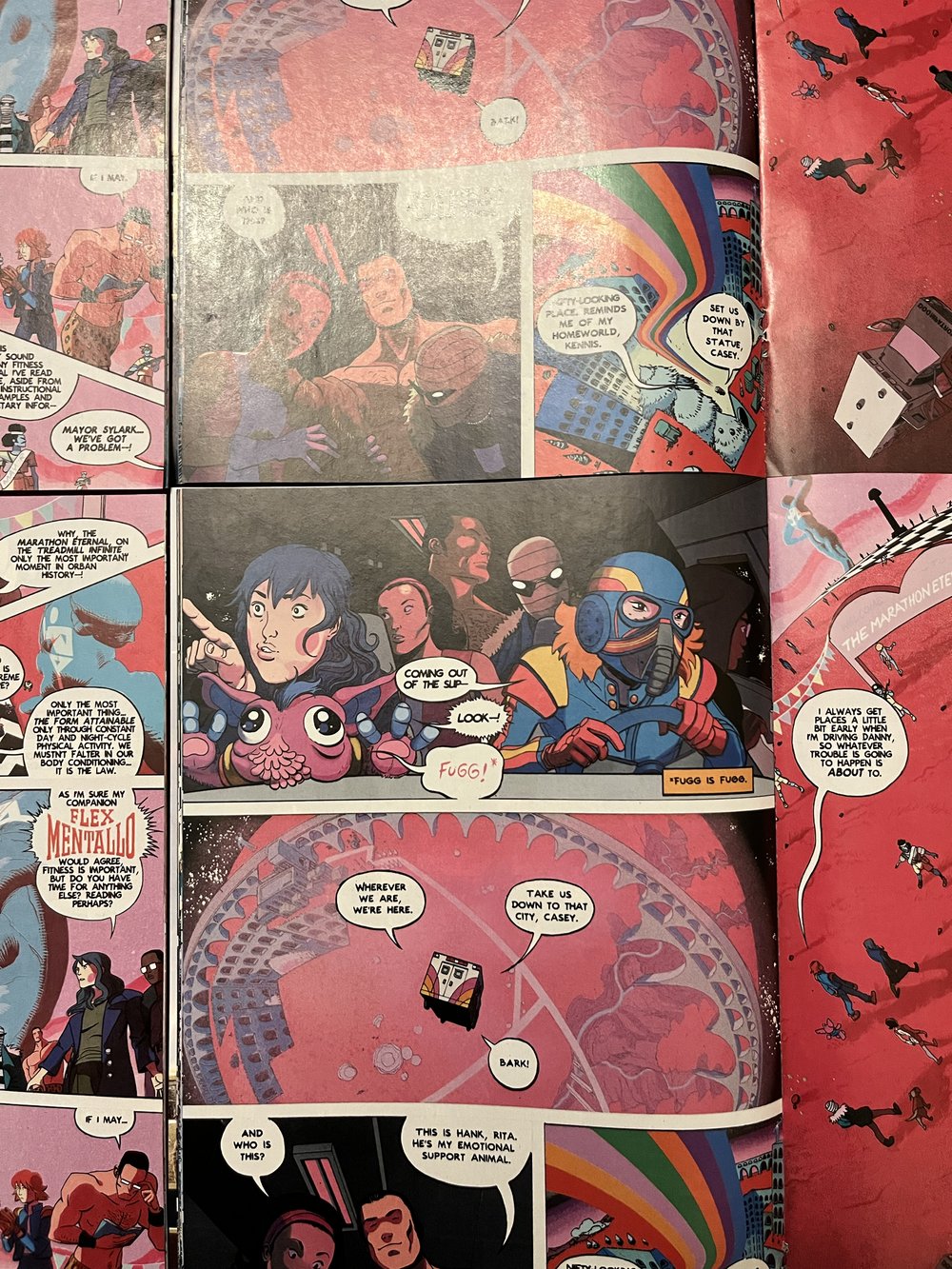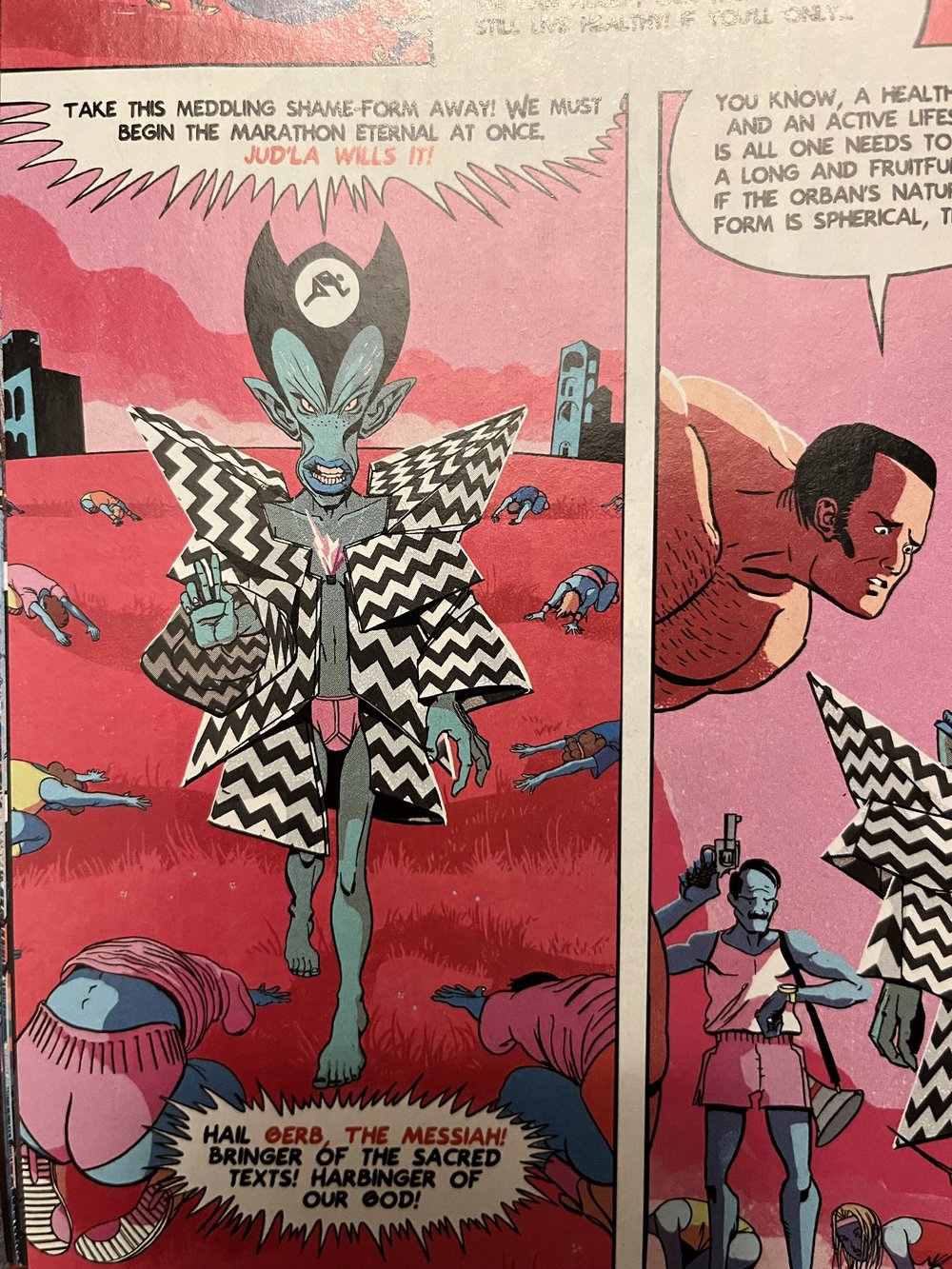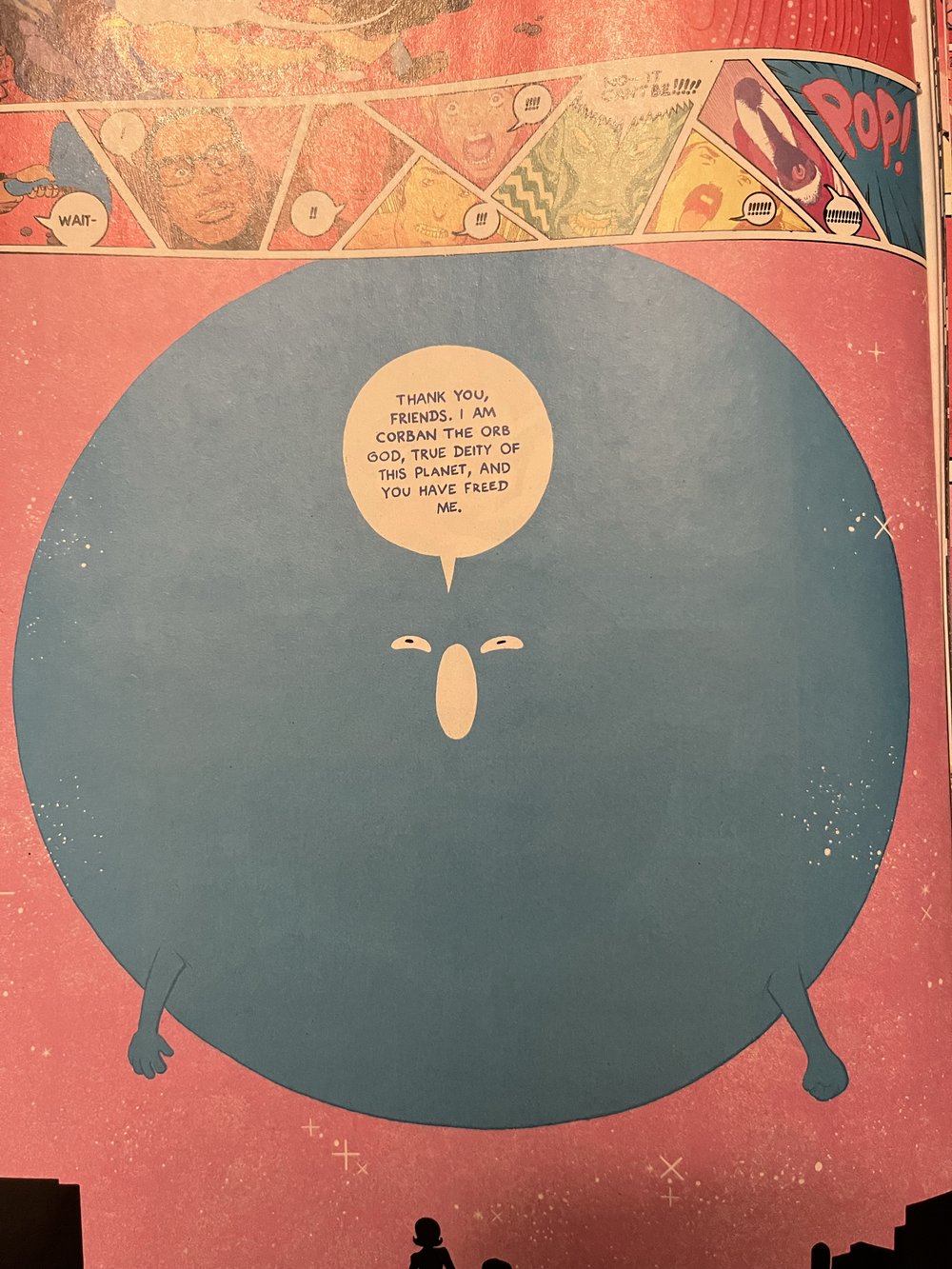 Signed by me, mind you, not Gerard or Jeremy, but their fingerprints are all over this in every other respect. I liked working on this book. I was flying by the seat of my pants with the artwork so I'm surprised at just how many pages hold up. Here's the description I stole from forbiddenplanet.com:
"All hail the Supreme Shape! Gerard Way and the World's Strangest Superheroes return in an all-new series that takes them beyond the borders of time and space!
Featuring artwork by acclaimed cartoonist James Harvey, this issue finds the Doom Patrol facing off against the fanatical fitness fiends of planet Orbius and the Marathon Eternal!
Meanwhile, Cliff Steele, formerly known as Robotman, must come to terms with his new body of flesh and bone… yet the real test turns out to be something far more frightening: his mom."
The mom stuff is 100% autobiographical. A lot of the stuff in this one is deeply personal to Mr. Way. Gerard is definitely the nicest man I met in the comics and he deserves every single fan he's ever made so it was an honour that he trusted me with what felt like very personal material on this book. Hope you enjoy it.